Dear Friends and Colleagues,
As the new President of SIOP, it gives me great pleasure to welcome you to Ottawa, Canada, for our 52nd annual SIOP congress.  I know that the Local Organising Committee, led by Dr Donna Johnston, will do a great job in hosting the congress in their city at a wonderful time of year to appreciate Canada's natural beauty and the friendship of its people.  The Scientific Committee, chaired by Dr Lillian Sung, who is based in Toronto, are creating a wide-ranging programme of exceptional speakers and symposium topics that will appeal to you all.
Our recent members' survey emphasised the importance of this yearly opportunity to hear about the latest advances across multi-disciplinary fields, to network with your peers and to showcase your work to a global audience.  Indeed, 90% of the 401 members who responded to the survey told us that the annual SIOP congress is very important or important to them. We also listened to your feedback about what could be done better – whilst the congress must cover its costs, we are working to increase our support for scholarships and the SIOP Young Investigators' group.  Please do apply for these if you are eligible and don't forget to apply for your entry visa to Canada in plenty of time if you need one, including nationals of countries eligible for the Electronic Travel Authorisation (ETA) scheme.
The SIOP annual congress is the place to meet new people and share experiences and learning.  In 2020, we are in the continental home of the Children's Oncology Group and expect to be flooded with the latest breakthroughs from their comprehensive clinical trials portfolio. The congress will be home to many international comparative debates and discussions from which we can all take home new ideas and inspiration.
Clinical research is equally important in low and middle income countries, several of whom have started work to implement the WHO Global Initiative on Childhood Cancer. The target is to double childhood cancer survival rates to at least 60% by 2030 for those living in resource-poor settings. Long term survival rates were last at this level in the late 1970s in high income countries. Through knowledge sharing and twinning partnerships to support care and research, it should be possible to accelerate improvement so that it does not take another 40 years to reach survival rates achievable with the current standard of care.
Improvements in diagnostics and risk stratification, linked to new therapies, have the potential to transform treatment and outcomes for children all over the world. We look forward to seeing you at SIOP 2020 in Ottawa to hear all the latest advances!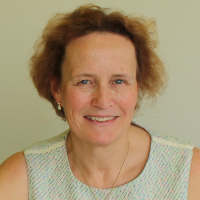 Kathy Pritchard-Jones
SIOP President
On behalf of the board of directors
Immediate Past President & Chair Advocacy| Eric Bouffet, Canada
Treasurer| Gregory Reaman, USA
Immediate Past Chair Scientific Committee & Treasurer Elect| Stephen Hunger, USA
Secretary General| Scott Howard, USA
Scientific Committee Chair| Lillian Sung, Canada
PODC Co-Chair| Sandra Luna-Fineman, USA
PODC Co-Chair| Muhammad Saghir Khan, Pakistan
Continental Presidents:
Continental President North America| Lindsay Frazier
Continental President Europe| Pamela Kearns
Continental President Latin America| Arturo Moreno
Continental President Africa| Laila Hessissen
Continental President Oceania| Michael Sullivan
Continental President Asia| Rashmi Dalvi