Dates
October 11-14, 2023
Venue
​​ Shaw Centre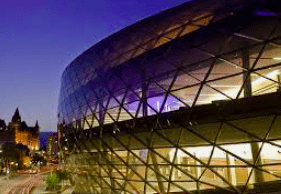 Address: 55 Colonel By Dr, Ottawa, ON K1N 9J2, Canada
Website: https://www.shaw-centre.com/
​Visas
Check with your local Canadian Embassy to verify any visa requirements.
Upon request, the SIOP 2023 Congress Secretariat will send personal invitation letters to participants.
This invitation is prepared solely for the purpose of visa applications and is not a commitment on the part of the organizers to provide any financial support or confirmation of inclusion in the Scientific Programme. Please email your request with full name, postal address and passport number to: reg_siop23@kenes.com
For more info, please click here
Liability and Insurance
The Congress Secretariat and Organizer's cannot accept liability for personal accidents or loss of or damage to private property of participants. Participants are advised to take out their own personal travel and health insurance for their trip.
Weather
Ottawa weather in October is cold and rainy. The sun will occasionally show itself. The average maximum daytime temperature lies around 13.0°C (55.4°F), the lowest (minimum) average temperature at night is 4.0°C (39.2°F). So plan on bringing your warm clothes, it can be a bit chilly during this period.
Currency
The Canadian Dollar (sign: $; code: CAD) is the currency of Canada. International credit cards, such as American Express, Diners Club, MasterCard, and Visa credit cards, are all widely accepted in Canada. Exchange offices and ATM machines are available throughout Canada.
The official currency of the congress is the Euro (€).
For exchange rates: www.xe.com
​Time
Canada is divided to several time zones. Ottawa uses EDT — Eastern Daylight Time (GMT -4 hours) between March to November. Between November to March it is Eastern Standard Time (EST). So during SIOP 2023 the time zone will be EDT — Eastern Daylight Time (GMT -4 hours)
Safety and Security
Follow the same rules of safety that you follow while travelling anywhere else with respect to using hotel safe deposit boxes and keeping travel documents safe.
When in public places, keep them in your hotel or with you all the time when moving about.
Always carry the hotel address with you when you leave the hotel.
Do not leave bags/mobile phones unattended.
​Language
The official language of the SIOP 2023 Congress is English.
English is the mother tongue of the majority (approx. 63%) of Ottawa's population, while French is the mother tongue of approx. 15.0% of Ottawans.
Clothing
During the entire meeting, attire will be informal.
Electricity 
In Canada, the standard voltage is 110-120 V (with a standard frequency of 60 Hz) rather than the 220 volts used in Europe. European plugs are not compatible with Canadian electrical sockets. In order to plug in your electric appliances, you will need a plug adapter or a converter.
Canadian electrical sockets are Type B as shown below: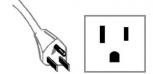 Useful Telephone Numbers
Emergencies: 911
Fire Department: 311 or 613-580-2400
Ambulance Service: 613-580-4771
Police Department: 613-236-1222
CME Credits
As in previous SIOP Congress, an application will be made to the European Accreditation Council for Continuing Medical Education (EACCME). The EACCME is an Institution of the European Union of Medical Specialists (UEMS).
Family/Nursing Room
A complimentary lounge area will offer comfortable seating, baby changing facilities and convenient access to power. (please inquire at the registration desk for more detailed information) Parents or adult guardians must always accompany children in the family lounge.
Please note that childcare is not provided.
Covid-19 and Traveling to Canada
We are closely monitoring the rapidly changing COVID-19 situation and are committed to creating a safe and effective meeting experience for all our participants.
The health and safety of Forum delegates are our highest priorities. We will be updating information and safety guidelines as conditions evolve.
As travel requirements and restrictions do change on a frequent basis, we recommend checking your airline's website for requirements to enter Canada (and a connection country, if any), as well as consulting the following sources of information in the months and weeks leading up to your travel:
SIOP 2023 Congress Secretariat

1-3 Rue de Chantepoulet
PO Box 1726
CH-1211 Geneva 1, Switzerland
Tel: + 41 22 908 0488
Fax: + 41 22 732 2850
Email: siop@kenes.com