The Paediatric Radiation Oncology Society (PROS) invites colleagues from around the world to participate in the biennial PROS Congress in conjunction with the International Society of Paediatric Oncology (SIOP) Congress.  The PROS Educational Day will be held at the Convention Centre of Ottawa, Canada on 13 October 2020.  During the PROS/SIOP Congress there will be Educational Sessions, Free Paper sessions and  a PROS Symposium on the Management of Soft Tissue Sarcoma of the Limb.  There will be a multidisciplinary Symposium with the International Society of Paediatric Surgical Oncology (IPSO), PROS  and SIOP which will address Treatment Desmoid Tumours. There will also be the D'Angio Keynote Lecture given by Professor Silvia Chiara Formenti.
In collaboration with PROS, the SIOP website will allow member registration, online meeting registration and submission of abstracts. We encourage you to visit our website (www.intpros.org) and register quickly as a PROS member. PROS members will benefit from reduced registration fees and access to important sections of the website such as a forum for discussion of critical cases, a directory and the PROS newsletter. SIOP serves our members well and will encourage other radiation oncologists interested in the treatment of Paediatric cancers to become involved in PROS and to participate in the following SIOP Congress.
We are looking forward to seeing you in Ottawa, Canada in October 2020!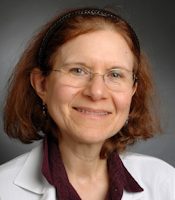 Karen J. Marcus
PROS Executive Committee President
On behalf of PROS Executive Committee
Past President | Rolf-Dieter Kortmann, Germany
General Secretary | Natia Esiashvili, USA
Treasurer | Geert Janssens, The Netherlands
SIOP Liaison (ex officio) | Christian Carrie, France
Low- and Middle-Income Countries (LMIC) representative | Jeannette Parkes, South Africa
Education (North America) | Arnold Paulino, USA
Education (Europe) | Karin Dieckmann, Austria
Membership | Anita Mahajan, USA
Allied Professionals | Klaus Seiersen, Denmark, Susan Awrey, Canada
Newsletter | Edward Halperin, USA
Website | Suzanne Wolden, USA