Get a discount on your travel with Air Canada!
You can book your flight for SIOP 2023 with the below promotion code. You have to access aircanada.com and enter your promotion code in the Promotion Code Box.
Promotion Code: N68GZWB1
Applicable Rules
The booking is to be made to the following city: Ottawa, YOW (CA)
The travel period begins Wednesday, October 04, 2023 and ends Saturday, October 21, 2023.
Travel is valid Monday, Tuesday, Wednesday, Thursday, Friday, Saturday, Sunday.
For North America' 5% applies on standard fares, 10% on flex fares & higher. For International Travel' 10% on standard fares & higher
Centrally located with excellent air and transportation links, Ottawa is a premier Canadian meeting and convention destination any time of the year.
Getting to Ottawa
Nestled at the junction of three rolling rivers and bordering the provinces of Québec and Ontario, Ottawa is one of the world's most beautiful capital cities. Located at a four-hour drive north-east of Toronto and two hours west of Montreal, Ottawa is easy to get to by car or by train at any time of year. The Ottawa Macdonald-Cartier International Airport is also located just 20 minutes from downtown Ottawa, offering more than 130 non-stop flights daily to more than 50 destinations in Canada, the United States and European centres out of its state-of-the-art terminal. With so many transportation options available, getting here is easy!
By Plane
Located just a 20-minute drive from downtown Ottawa, the state-of-the art Ottawa International Airport serves airlines offering flights to most major cities in Canada, the United States and Europe with seasonal services to the Caribbean and South America. It offers more than 110 daily non-stop flights to more than 40 domestic and international destinations.
Taxis, car services and car rentals are located just steps outside the airport. Full accessible public transit to downtown Ottawa is also available with OC Transpo bus route 97.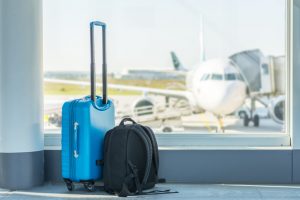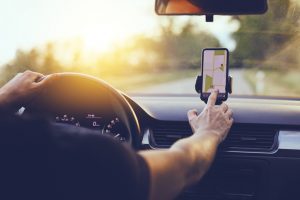 By Road
The major highways in the Ottawa area are the 417 (also known as the Queensway), 416, 174, 7, 16 and 31 in Ontario; and the 148, 50 and 5 in Quebec. When heading east on the 417, the point in which the lanes split into two directions, continue east (this is commonly known as 'The Split').
The speed limit on major highways (417, 416, 174) is 100 to 110 km/h (approximately 62 to 68 mph). The limit on other highways (7, 16, 31) and most rural areas is 80 km/h (50 mph). In the city, the speed limit is generally 50 km/h (30 mph) unless otherwise stated. The limit on the 148 in Quebec varies between 50, 70, and 90 km/h (between 30, 43 and 55 mph).
By Train
Convenient, comfortable and affordable, Canada's passenger train service – VIA Rail – is a great travel choice that offers numerous daily departures to Ottawa from all major cities in southern Ontario and southern Quebec. Ottawa's Central Station is just minutes east of downtown and a satellite VIA Rail station is located in the west end of the city at Fallowfield-Barrhaven.
Approximate travel times to Ottawa:
Toronto – 4.5 hours
Montreal – 2 hours
Kingston – 2 hours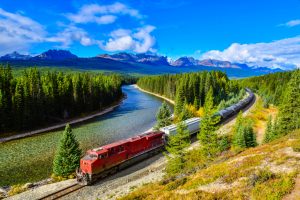 Getting around the city
Getting around Ottawa is fairly straightforward. Public transport is safe and it is easy to travel from one corner of the city to another.
Ottawa has the infrastructure in place to make cycling and walking around the city centre feasible for residents.